Thank you for visiting our website.

Please feel free to have a look around, check out our classes and don't forget to click on the 'about us' section at the top of the page to learn a little bit more about who we are and what we do here at Modern Martial Arts (MMA).

Then check out our PRICING section and see some excellent value for money training packages.

Then when you are ready, simply get in touch so we can start your MASSIVE TWO WEEK Free Trial.

Please feel free to send us a message at the bottom of the page.



The Modern Martial Arts Team
​3 - 5 YEARS
Our innovative program, designed by an Education Professional, has everything you could ever want for your budding martial artist. Teaching physical defence and techniques, we also incorporate 'real world' defence for little people from as young as 3 years old, along with vital life skills too.

Tuesday - 5.00 pm
Thursday - 5.00 pm
Sunday - 10.00 am
6 - 8 YEARS
Expertly and specifically designed for the attention span of this age group, these classes are to the point, fast paced and feature skill based learning and drilling. With disguised repetition, skillsets are easily attained and improved upon in every lesson. Great, sweaty fun!


Tuesday - 5.45 pm
Thursday - 5.45 pm
JUNIOR Karate - Low grades
6 - 14 YEARS

Following a systemised modular syllabus, this class is from white belt to green belt and covers the range of kata and techniques associated with these grades. Lots of one on one time with the Instructor and correction in every class for every student. We also teach and run sparring sessions, with a view to allowing the students to participate in the judging and refereeing process, so they gain a deeper understanding; to complement their physical prowess.

Wednesday

-

5.15 pm
Sunday

-

10.45 am
6 years to ADULT *

A mixed age class focusing on weapons training. Based on the very traditional 'Matayoshi' style of Kobudo (Ancient Way) we focus on the weapons of Bo (staff), Sai (fork), Nunchaku (Baton on a chain), Tunkua (baton) and Kama (hand scythe) initially and then we move on to more advanced weaponry.

*

(based on individual merit)

Monday

-

5.00pm (low grades)
Monday

-

6.00 pm (intermediate)
Wednesday

-

7.00 pm (all grades)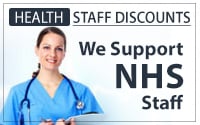 ​9 - 14 YEARS
Progression from Junior Kickboxing means that the Cadets are subjected to harder training (albeit fun) and more complex drills are practiced as they progress. Emphasis is placed on chaining combinations and coaching and sparring to prepare them for the ring.



Tuesday - 6.30 pm
Thursday - 6.30 pm
JUNIOR Karate - High grades
6 - 14 YEARS

Following on from the low grades, this class starts from blue belt and covers the more advanced techniques, required for reaching black belt (and beyond) and is a fantastic class for your child to learn some very good values, including discipline and perseverance.

Wednesday

-

6.00 pm
Sunday

-

11.30 am
10 years to ADULT *

Based on the techniques and forms of the ZNKR (Zen Nippon Kai Renmei) this is a form of Iaido that is both modern and ancient in its teachings and reflections. With students working up to use a 'live' Iaito (blade for drawing) or even a 'practical' Katana (sword for cutting) skills will be fundamentally increased as they seek to perfect their art.

*

(based on individual merit)

Monday

-

7pm
Want to send us a quick message?
14 YEARS +

You are never too old to start a martial art and you are never too unfit. Improved fitness, improved flexibility and increased confidence are just a few by products of training with us in Kickboxing. A great group of peers to work with is essential and we have one of the finest groups around. Highly recommended.

Tuesday

-

7.30 pm
Thursday

-

7.30 pm
For adults (aged over 14 years) this class is intense in its teaching, but relaxed in its intention.

Teaching traditional Japanese Karate Do, namely Wado Ryu Karate Do (The Way of Peace) we mix traditional Okinawan training methods and other elements into each and every class. This is because our Instructors frequent Okinawa, being taught by the highest ranking teachers in the world.

Wednesday

-

8.00 pm
Sunday

- 12.30 pm
We always use our extended knowledge and experience of other arts to make us become better martial artists and more indepth Instuctors. We hold regular workshops to reflect this. Things such as appreciation of other arts and real world workshops on self defence and how to avoid being a victim.




Various times throughout the year - Please check our Calendar
join us on any of the following
DISCLAIMER - we will NEVER sell your email and/or telephone number, now will we spam them or otherwise. Your details will NOT remain in our possession and will be used solely for the purpose of replying to you when you use this messaging option. This is our promise to you.